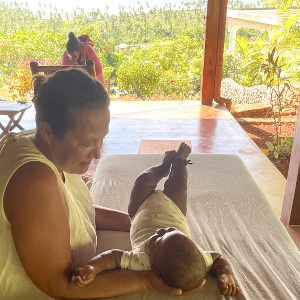 A treatment of mine always lasts about an hour.
1 unit costs 2500 DOP.
At the beginning I recommend a series of 3 treatments in intervals of 10 to 14 days.
I am sure, that after these 3 treatments you will notice a positive effectone.
After that, the optimal interval between treatments is one month.
A series of 3 treatments costs 6000 DOP, so 1 treatment will cost 2000 DOP.
Normally the treatments take place on "la loma" at Las Galeras, in "Seaview too". This is a green house, on the right as you drive up.
I could come to your home as well.
For the trip until Samana I charge 800 DOP more.