Las Galeras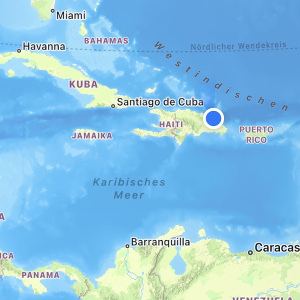 Las Galeras is a village in the northeast of the Dominican Republic.
At the very tip of the Samana Peninsula, at the end of the road or at it´s beginning ... just depends on your point of view.
Originally it was a small fishing village. Nowadays fishing is still done here, but the place lives mainly from tourism. Nevertheless, Las Galeras is not yet overrun by tourists.
Many "old" emigrants live and work here, for whom Las Terrenas is too noisy - French, Spanish, Italians, US-Americans, Canadians ...
This has the advantage that there is, among other things, a quite excellent bakery here - where a french couple prepares fresh every day not only croissants and pains au chocolat, but also various tartes and all sorts of other delicacies.
There is also a small "gated community" here and an all-inclusive club, but rather there is a colorful togetherness.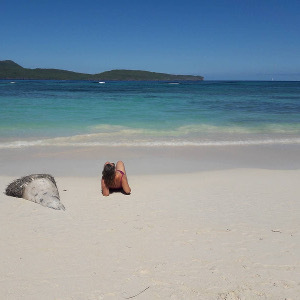 In the immediate surroundings are some of the most beautiful beaches in the Dominican Republic, including the world-famous Playa Rincón. The white sandy beaches are located on the Atlantic coast in front of impressive cliffs and are a paradise for snorkelers and divers.
Directly in the town you can find Playa Grande with the small island of La Isleta in front of it. From here you can take a boat to Playa Rincón, Playa Madama or Playa Frontón.
On the town border of Las Galeras is Playita, a beach that is especially inviting for swimming.
The peninsula and province of Samana is very hilly and jungly, with a lot of nature reserve and the national park Los Haitises. The capital of the province is Santa Barbara de Samana.
Samana is known not only for the most beautiful beaches in the Dominican Republic, but also for its luxuriant vegetation. Samana is the region with the highest rainfall in the Dominican Republic.
Here are also the most beautiful waterfalls in the country, in the first place the 52 meters high Salto El Limon.
From mid-January to mid-April, the enormous humpback whales gather in the bay of Samana. They grow to about 15 meters long and weigh 30 to 40 tons. Atlantic humpbacks swim the long way (5000 km) from the cold Arctic waters around Greenland and Iceland to mate and have their newborns ... conveniently, the gestation period of humpback whales is just long enough for both to work out here. Samana's sheltered bay is nearly 70 km long and between 8 and 18 km wide. The water is 12 to 20 meters deep and obviously offers the giants the best conditions.